Engage community around the general (3a) and then specific (3b) vision for the restarted school, and empower school communities to participate in the restart process
Why Does This Matter?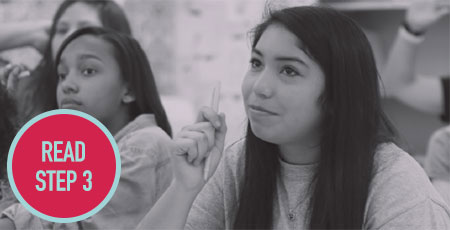 Students and their families are most affected by restart decisions and thus need to be actively engaged in the process.
Families are more likely to send their children to the restart school if they are allowed to contribute to the vision for it.
Families and students want and deserve to be heard, and they already know many of the things that could be better in their schools.
An engaged school community can help create conditions for a smooth restart transition process.


Profiles of Restart Authorization Practices
Philadelphia School Advisory Councils
Since the Renaissance Schools restart initiative began in the 2009–10 school year, the School District of Philadelphia's community engagement strategy has used school advisory councils at each school to identify improvement priorities and provide school-operator matching recommendations. Philadelphia has many resources to guide and support these councils, but has found it difficult to support them as required by district policies and expectations. Learn more and see the resources here.
A Model for Community Collaboration in Colorado
A partnership among the Colorado Department of Education, The Colorado Education Initiative, and The Learning Accelerator created a toolkit that helps school districts understand the importance of community collaboration as a key to innovation. The Community Collaboration for School Innovation toolkit shows districts how to pull the community in and get its guidance, rather than pushing information onto it. The free guide includes case studies from Colorado school districts, video tutorials, and templates, and aims to accelerate school improvement efforts that reflect community priorities. See more here.
Suggested Resources
Community Collaboration for School Innovation Toolkit
Community Input Process to Match
Community Engagement During Match
Renaissance Schools Community Presentation 2013
Renaissance School Advisory Council Guidebook 2013
Green Dot Community Engagement Process
Camden Neighborhood Meeting Presentation
Call for New Quality Schools Supplement Overview Handout 2015
Reed Community Engagement Process Summary May 2014
Baton Rouge Achievement Zone Community Engagement Process Summary Report Fall 2013